Guided Hikes
Every Saturday and Sunday starting June 11th, 2022 through September 4th, 2022 explore the trails of Tamarack and learn about the rich culture, history, and wildlife found within Idaho's West Central Mountains. Led by licensed hiking guides, offering two different sessions ranging in ability from beginner to intermediate +.
Remember to bring your camera, sunscreen, snacks, water, and appropriate footwear and attire.
Location: Meet 15 minutes before departure at Guided Services- located downstairs of the Monte Verde Building, in Village.
Hiking Trail Map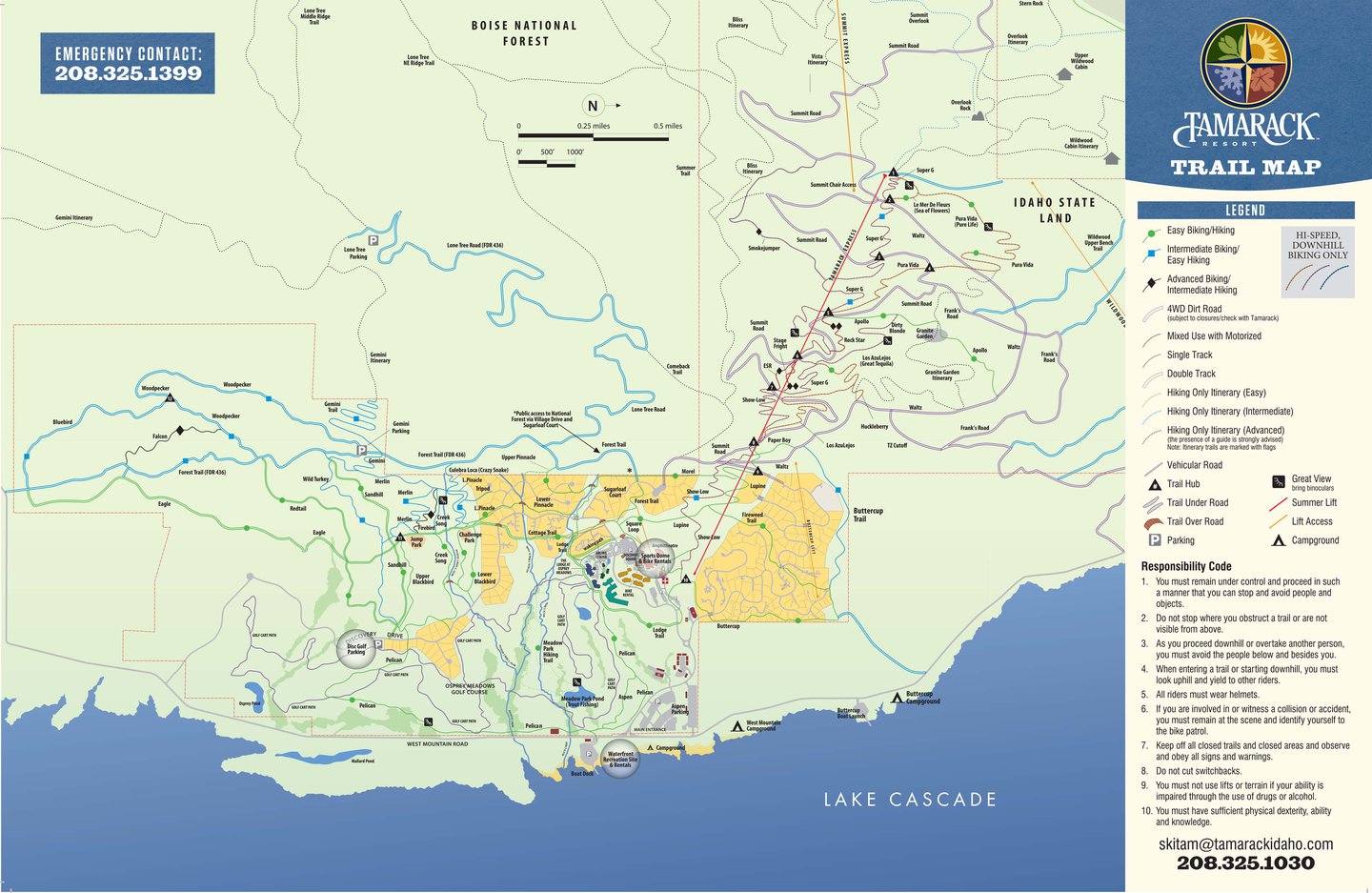 Click here to download the Trail Map.
Click here to see all the trail maps
Frequently Asked Questions
Free for Boundless Passholders. $20 for all others. Some hikes may require use of chairlift to access mid-mountain. Lift tickets are not included and must be purchased at Tamarack Outfitters for non passholders.
Don't have a reservation? Limited walk in availability - check in at Tamarack Outfitters in the Village.
Hike schedule and trails are subject to change depending on weather conditions.
Tamarack Resort requests a 48hr minimum notice in order to return a full refund. If guests request a refund/cancelation within less than 48hrs Tamarack will grant a 50% refund.
Groups wanting to take a guided hike on weekdays can schedule in advance by calling 208.325.1029
For further questions and updated location information please contact 208.325.1030 or email skitam@tamarackidaho.com