Guests can fly directly into Boise from 25 destinations around the U.S.
From Boise – Take ID 55 North for 100 miles until you reach the town of Donnelly, Idaho. Turn left just after the Sinclair Station onto West Roseberry Road for 3.8 miles and turn left on West Mountain Road. From there you will travel 3.2 miles and arrive at the entrance to Tamarack Resort. Continue up the mountain through the first roundabout, past the village and take the third turn to enter the Lodge at Osprey Meadow - where you will find your welcome packet.
**Pro Tip – The easiest way to get to Tamarack Resort would be to rent a vehicle from one of the many car rental providers located on the lower level of Boise Airport. Make sure to get a vehicle with four-wheel drive to easily conquer the trip.
Once on-resort, Tamarack Resort offers on-demand "Dial-A-Ride" service throughout the resort. Just dial x1155 from any resort phone , or call 208-325-1155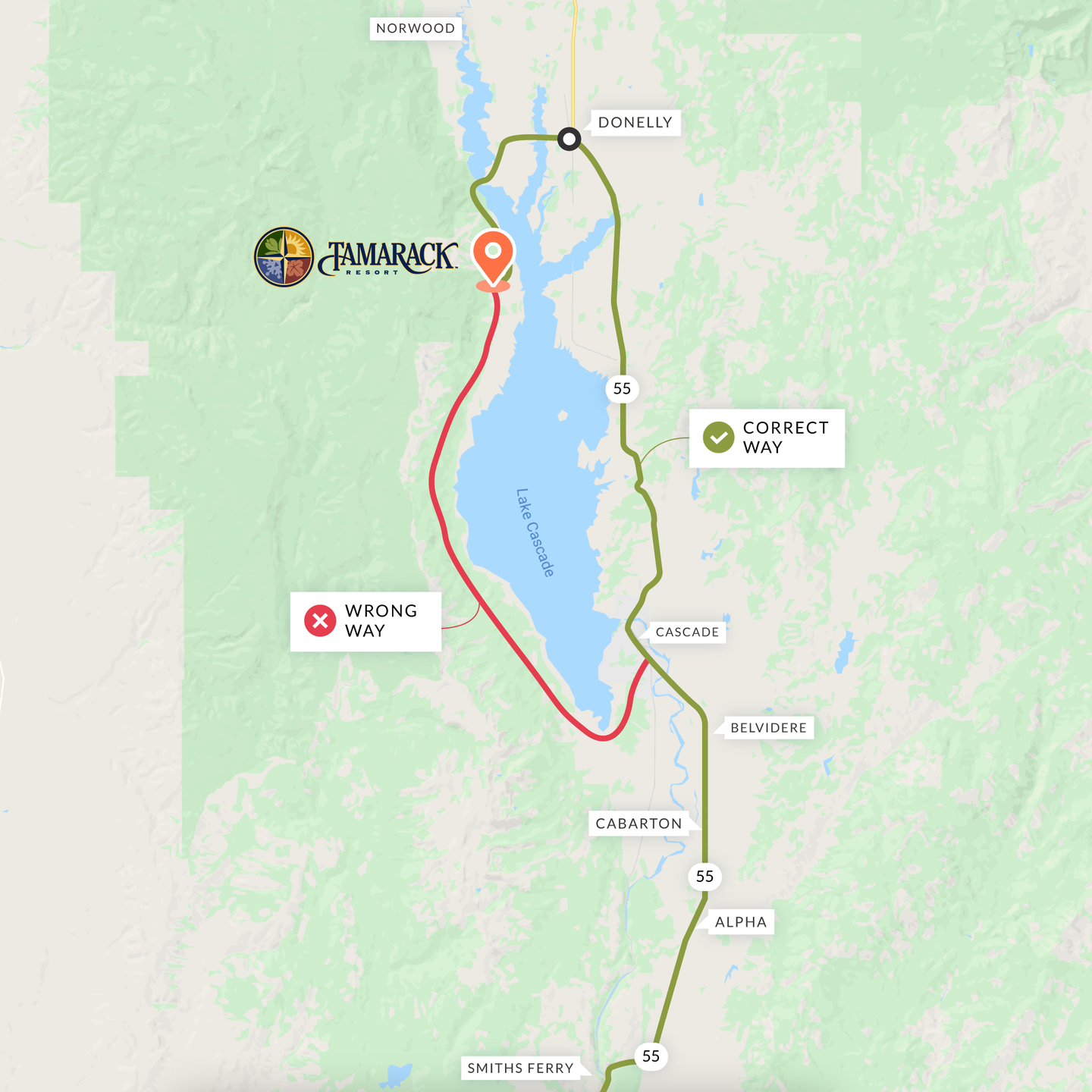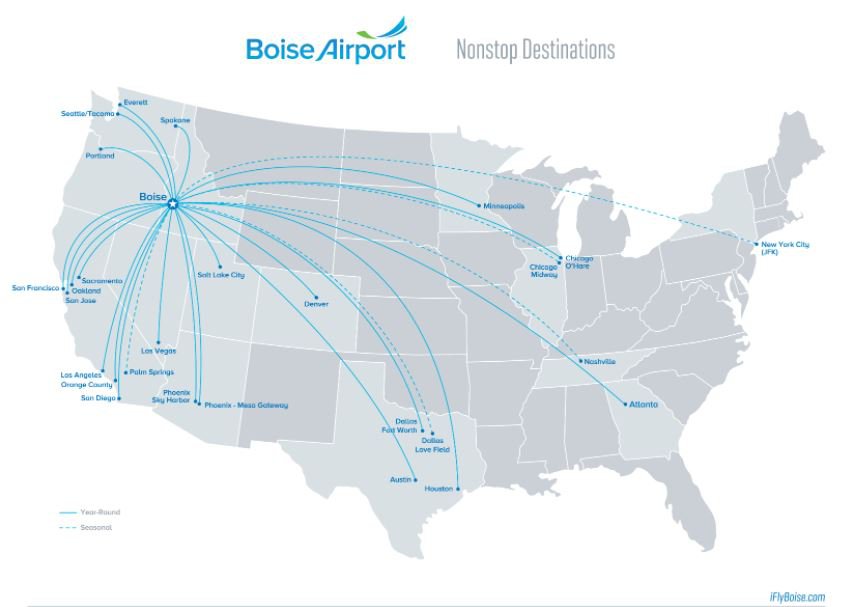 Parking
Main Lot: Closest access to the Village and snowfront. Is the most desirable parking and fills up quickest.
Skier drop off area
Two electric vehicle charging stations
Trillium Lots: Closest access to Tamarack Express and snowfront.
Arling Lot: Short walk to the Village and snowfront. Best access to Nordic trail system.
Aspen Lot: Overflow parking with shuttle service to the Village and snowfront. Shuttle runs every 15 minutes.